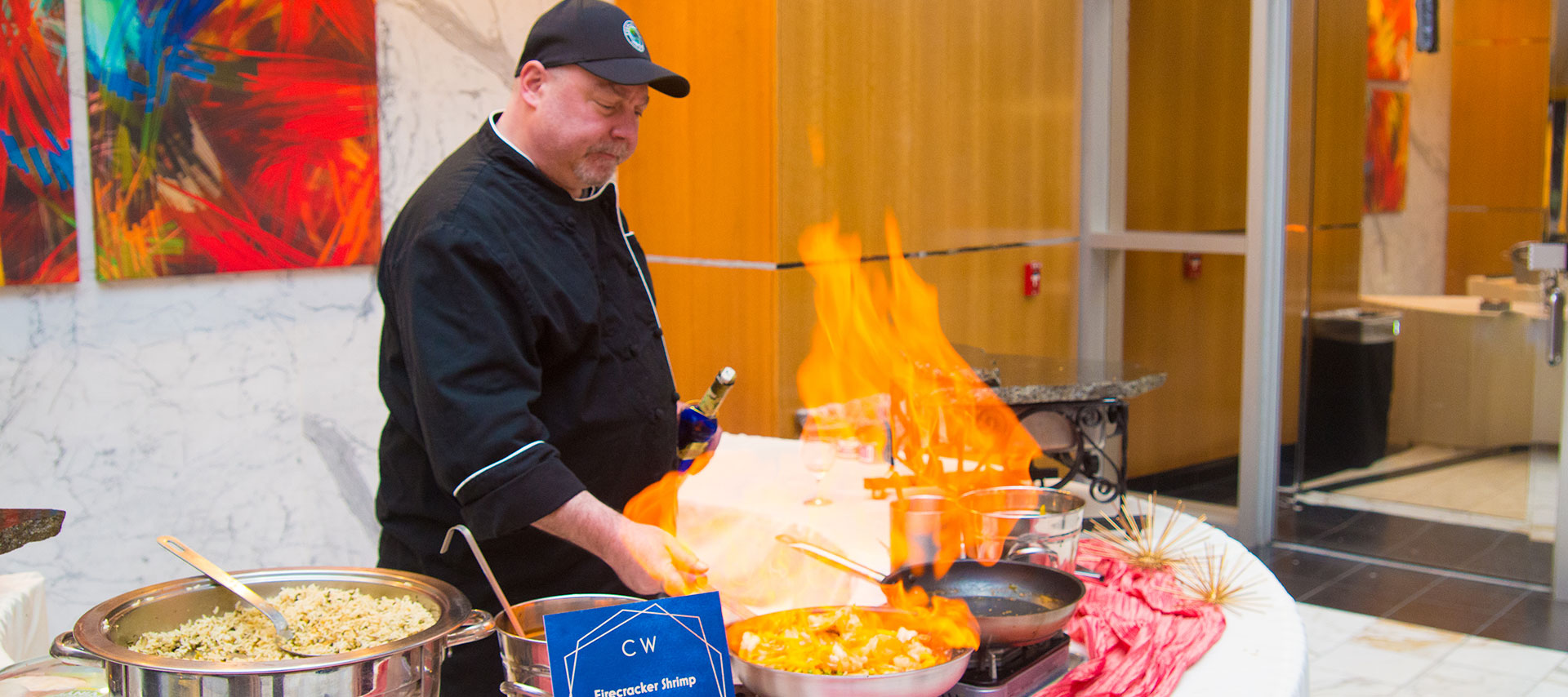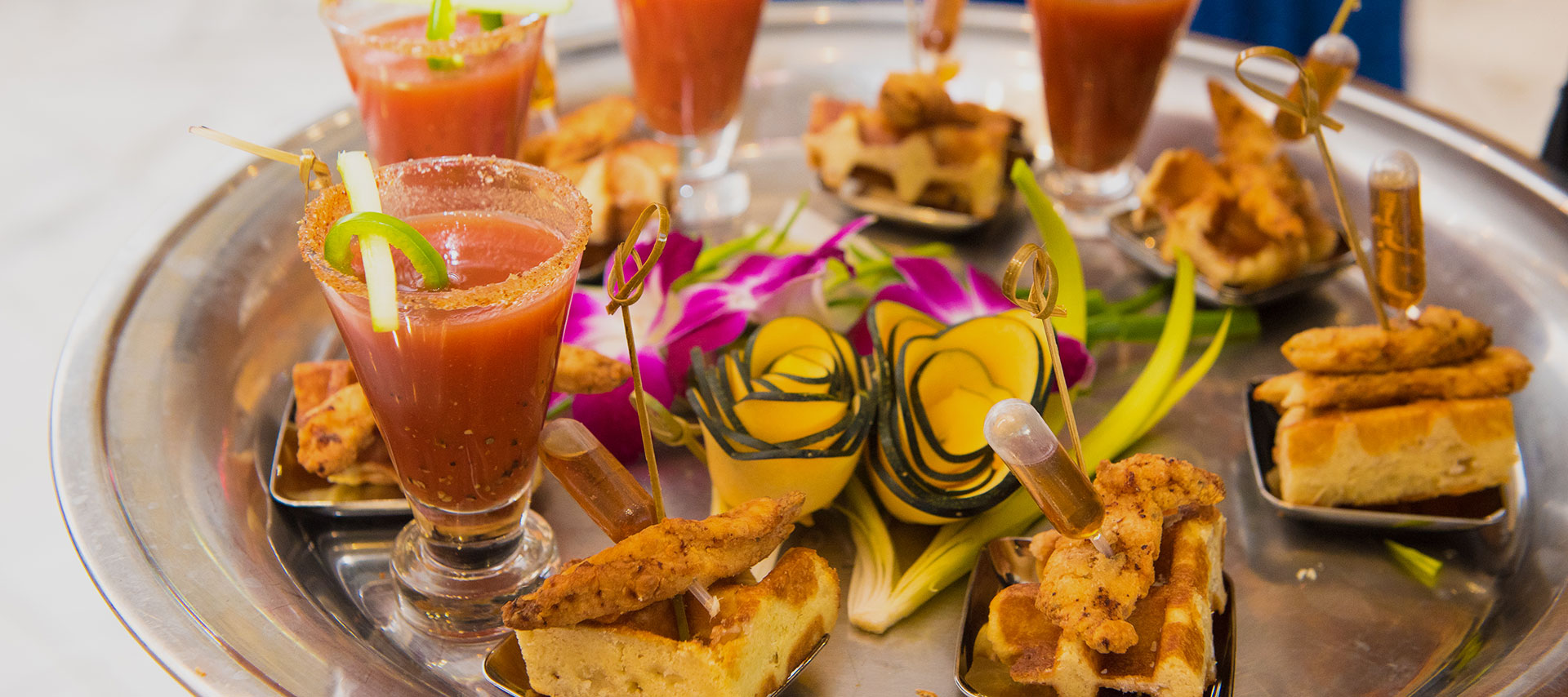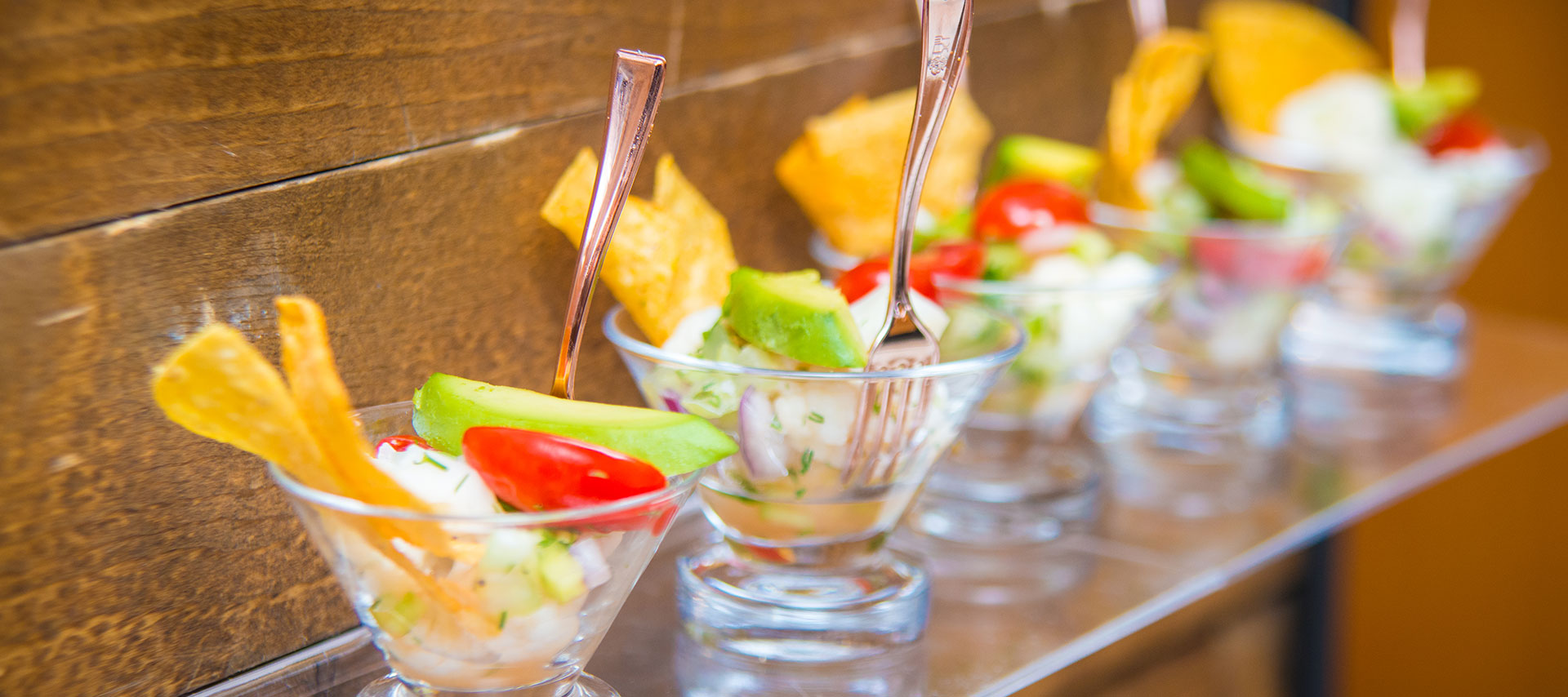 Slide
The secret to making life better
Onsite Grill
Chefs
Slide
The secret to making life better
Locally sourced
fresh ingredients
Slide
The secret to making life better
Delicious Stunning Presentation for you!
CREATING MEMORABLE EXPERIENCES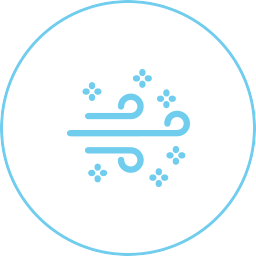 Defining "Fresh"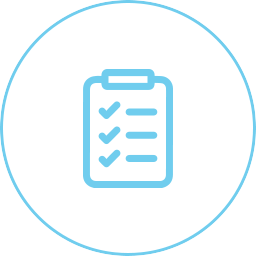 Customizable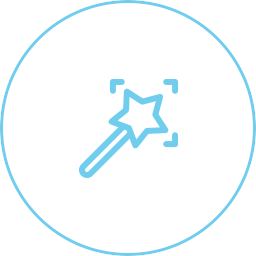 We make it special
Whether you're planning an event for 20 or 10,000, Culinary WAVE Catering in Denver, Colorado will make sure your event is unforgettable and unforgettably you.
Our team of caterers is dedicated to creating the finest worldwide cuisine, offering impeccable service, and exquisite attention to detail. Our goal is to put your unique signature on your special event.
Celebrating 15 Years and Counting
You won't find our flavor profiles anywhere else. Our culinary team, with over 50 years of combined experience in the culinary industry, is led by Executive Chef/General Manager, Jeff Elder, to provide delicious and consistently high quality, authentic international cuisine to our clients. Our team is happy to design custom menus inspired by any region – African, Jamaican, Indian, American-Deep South, Traditional American, British Bangers & Mash, Mexican, Italian, German or French – you name it, we'll do it.
Feedback is the breakfast of champions
I want to send a heartfelt thanks to all of you at Culinary WAVE! The food was delicious and the service impeccable. I will definitely use you in the future.
Thank you for your help and support to make our Board of Directors meeting a great success. The food was delicious and the service was excellent. With thanks and appreciation.
The evening couldn't have been more phenomenal and elegant without Culinary WAVE. Endless thanks for… beyond-friendly customer service and the delicious cuisine!
Contact to Customize Your Event
News, Events, and some Recipes for you
What's happening at Culinary WAVE?


LOREM IPSUM IS DUMMY TEXT