That's a trick question of course. We all love dessert! It's an indulgence that guests and attendees have come to expect in the course of any catered function. Meals, buffets, parties and corporate events without amazing catered desserts just don't feel complete!
And as the host of your event, you want to provide a sweet ending to a wonderful occasion, concluding the affair on a memorable high note. The dessert experience you provide should have a WOW! factor – in presentation, variety and flavor.
That's exactly what you'll have with any one of our dozens of handmade dessert selections, including our ever-popular, often-requested RumChata cupcakes, white chocolate chambord mousse (and other dessert shots) or our moist vanilla cake infused with fresh raspberries … to mention just a few!
Whether you're planning a dessert-only party or selecting desserts to feature at your corporate or private social function, just reviewing our dessert menu options is a treat in itself! We know what people love, so we're happy to suggest some selections options that will complement your event.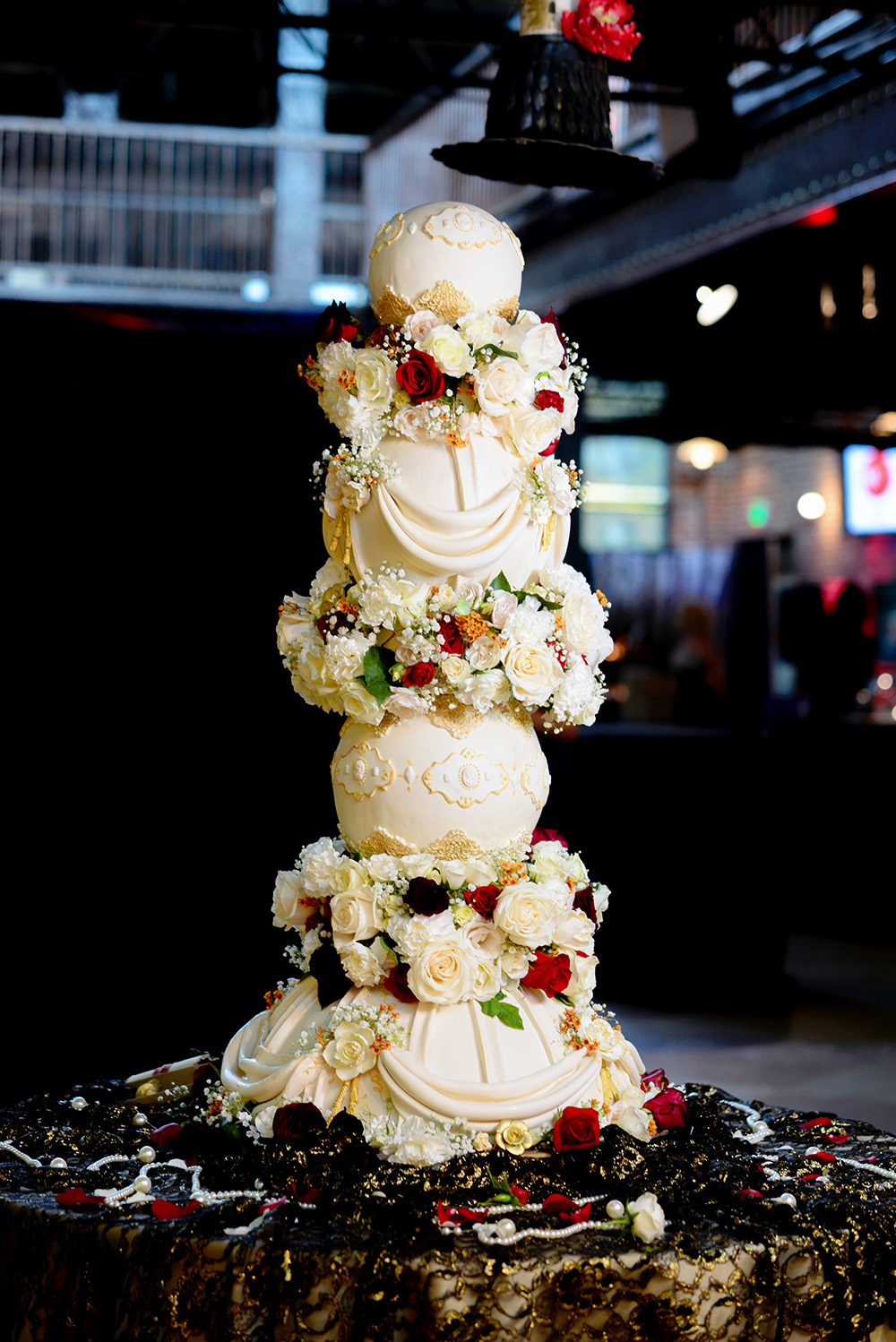 We'll also do our best to fulfill your special requests by taking the time to research and perfect new dessert creations that perfectly match your event theme or taste preferences. We can also customize many of our dessert options – how about, for example, edible imaging on our homemade cupcakes or cookies featuring a corporate logo or facial likeness?
All of our desserts get fantastic reviews for presentation and flavor, but we're especially known for our signature cakes for weddings and similar special occasions. Our cakes are one of a kind with respect to size, shape, color, flavoring, design, sugar confectionary/candy embellishments and floral highlights. Because of all this planning and customization, be sure to contact us several months in advance to order your specialty cake.